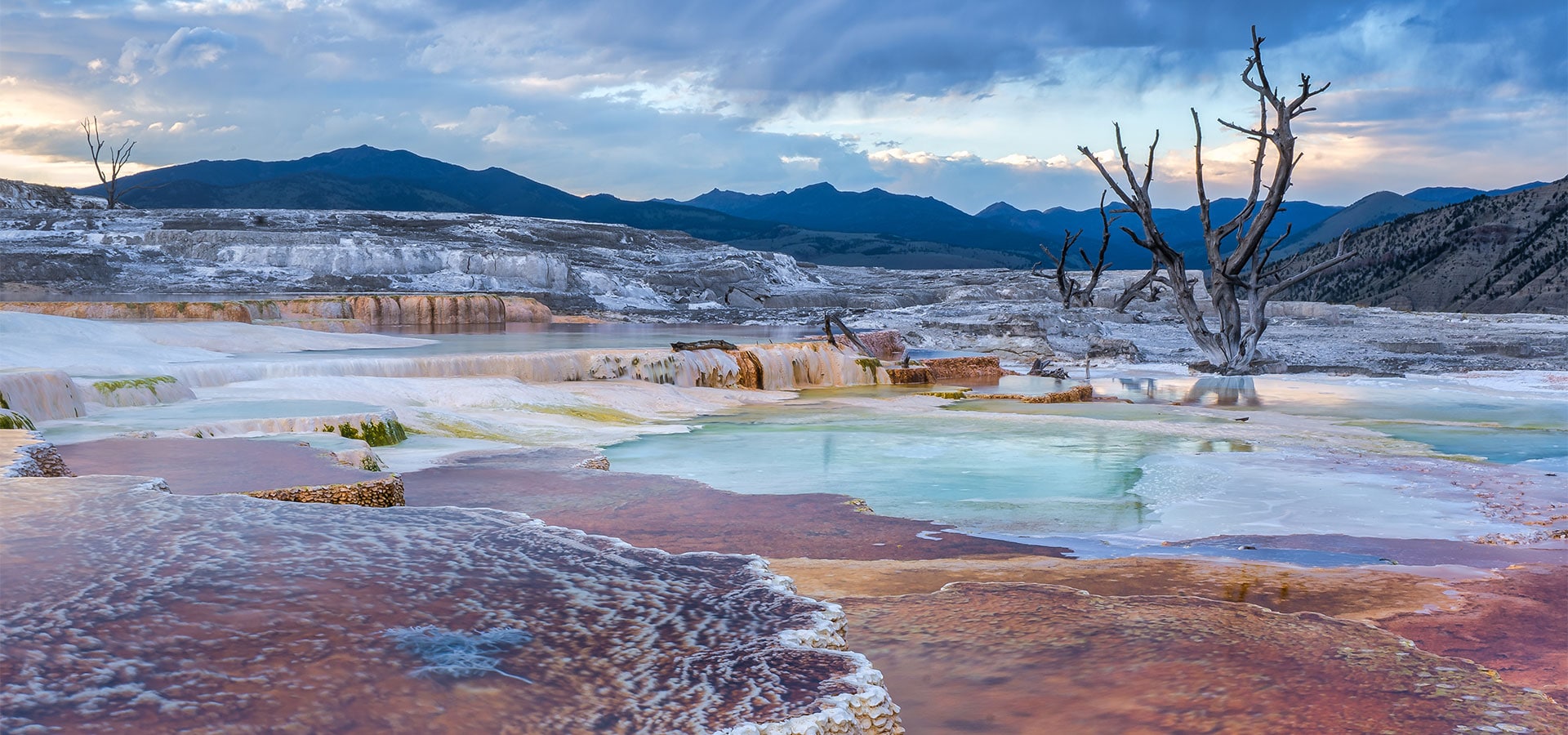 Mammoth Hot Springs: Roaming Around Historic Yellowstone Fort
It had been seven years since I had driven through Mammoth Hot Springs in Yellowstone National Park, but I remembered it as being one of the cooler spots that I had seen.
In 1886, after 14 years of poor civilian management of the park, a company of Calvery were sent to manage the park. They were only expected to stay for a short while so they had initially built a temporary post called Camp Sheridan. Then, after five cold, harsh winters, they realized that their stay in the park was going to be longer than expected, so they built the permanent post of Fort Yellowstone. The army continued to manage the park until 1918 when the newly created National Parks Service took over.
Many buildings of the fort are still standing and being used as headquarters for the entire park, housing employees, administrative offices, museums, and a visitor center. But the entire town just has that unique historic charm and feel to it.
Adjacent to the historic fort is an area of complex hot springs on a hill of travertine. These springs are an exemplification of the deep volcanic forces at work in Yellowstone. Although these springs lie outside the caldera boundary, their energy is attributed to the same magmatic system that fuels other Yellowstone thermal areas. Hot water flows from Norris to Mammoth along a fault line roughly associated with the Norris to Mammoth road. Shallow circulation along this corridor allows Norris' super-heated water to cool somewhat before surfacing at Mammoth, generally at about 170° F.
The terraces are created as hot water from the springs cool and deposit calcium carbonate, of which 2 tons is deposited every day.
I was able to grab a campsite right at the campground in town and spent the day either lounging or wandering around town before spending sunset and sunrise roaming the boardwalks of the incredible terraces.
The terraces are incredibly beautiful, but difficult to photograph. The boardwalks not only limit where you can walk and therefore limit vantage points, but on top of that, they shake under footsteps making the necessary longer shutter speeds incredibly hard to achieve.
My 24 hours in Mammoth Hot Springs was probably my favorite during my time in Yellowstone National Park last year. I just love the historic feel and I think the hot springs are one of the cooler features in the park.
Up Next… You Might Also Like These Posts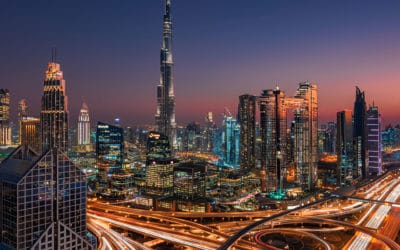 Being one of the most visited destinations in the world with an apparent epic skyline to photograph, I had been intrigued with visiting Dubai for a while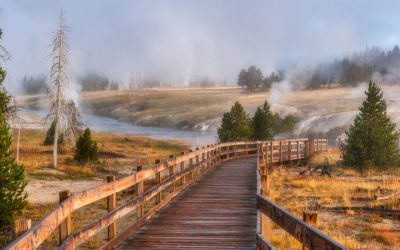 Just as I was nearing Biscuit Basin, everything just started to glow all around me as the sun was trying to break through. Instead of being socked in by gloomy for, the park begin to have an ethereal and mystical feel to it.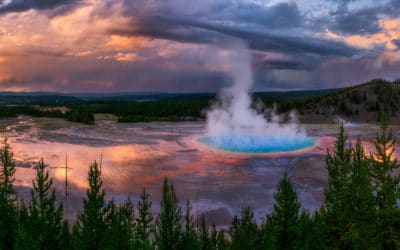 The storms were so nasty that I actually just debated about hanging out through sunset and getting to bed early, but I just really wanted a great shot of Grand Prismatic Hot Spring from the main overlook. Since it was my last night, I figured I had to try… It was one of just those nights that I knew I it was about to be a complete bust of a shoot. OR, maybe, just maybe the sky would go completely epic and surprise me.