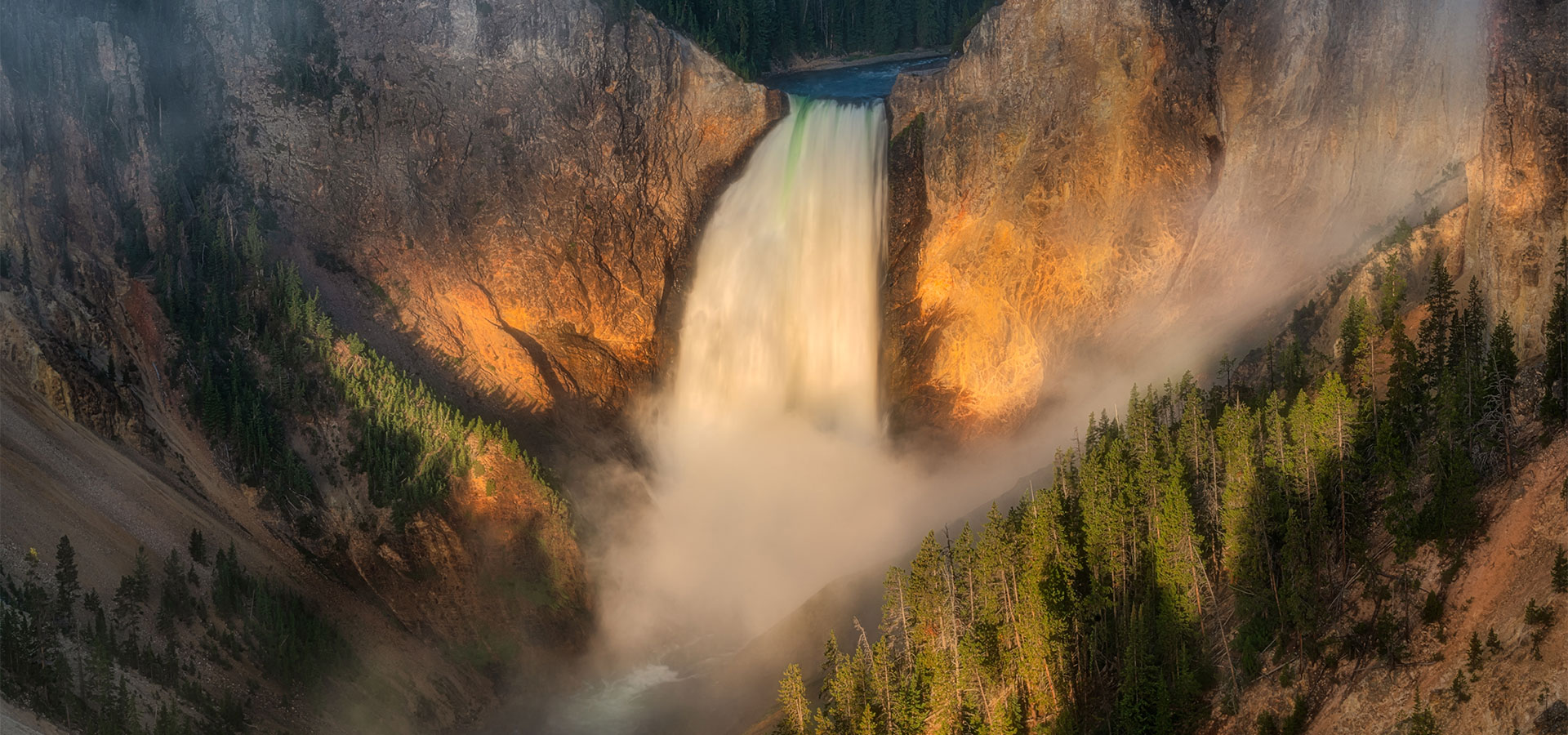 Five Days of Landscape Photography in Yellowstone National Park
Five Days of Landscape Photography in Yellowstone National Park – Over my years out west, I had spent some time in Yellowstone National Park, but it was always very rushed over short periods of time. (I even literally drove through it on my way to and from Canada one time…)
I had never taken the time to truly explore and appreciate the 2 million acres of pristine wilderness and unique hydrothermal and geologic marvels. And because I hadn't taken the time to explore, I was always kind of 'meh' on the park. It's was cool, strange, and clearly special, but I would have much preferred to head into the backcountry of the Sierras or trek around the deserts of Utah.
But as the flagship of the National Park Service, I knew I had to get back to give it a chance and take my time to explore. And of course after all this time, do some landscape photography in Yellowstone as well.
So, after spending nearly a week in Grand Teton National Park and hiking the Teton Crest Trail, I finally took the time to head north and spend five days travelling around Yellowstone.
I started off my time in Yellowstone around the Canyon Village area with the 1,000 foot deep Grand Canyon of the Yellowstone and 308 foot Lower Yellowstone Falls; An area that's one of my favorite locations in the entire national parks system. I had been wanting to get back and shoot a couple of the vantage points during some golden hours and after a bland, cloudless sunset my first night, I was treated to one of my more memorable sunrise sessions in recent memory.
After that sunrise, I immediately moved on the the Tower Falls area and the Lamar Valley, which turned out to be the more disappointing part of my time in Yellowstone. The trail to Tower Falls was closed and as far as wildlife in the Lamar Valley went… I learned I simply don't have the right gear, enough patience, or suitable time. (More on all that later.)
So after a night at Tower Falls Campground, I continued my counter-clockwise circuit of the Grand Loop Road over to Mammoth Hot Springs, an area I had actually shot about seven years ago, but was super excited to get back to. The Mammoth Hot Springs Terraces are just so strange and Fort Yellowstone is just kind of a unique place to walk around and explore.
I finally ended with a night at the Madison Campground because I knew I wanted a sunset or sunrise shot of Grand Prismatic Spring. That night, I was almost forced off the overlook by lightening before witnessing what looked like the start of the apocalypse.
On my last morning, before a solid 10-hour drive, the entire western side of the park was so engulfed in fog so I decided to just start the journey home. As I past Old Faithful, the morning sun started to break through and with the steam rising from the vents and geysers, it was one of the more surreal scenes that I had experienced. I ended up wandering the boardwalks around Old Faithful and Biscuit Basin for another three hours.
Five days of continuous landscape photography in Yellowstone National Park was exactly what I needed to gain more appreciation for that park. For me, I still have a bunch of other national parks that I enjoy and appreciate more, but I definitely loved this trip and I feel I barely scratched the surface of what Yellowstone has to offer…
Up Next… You Might Also Like These Posts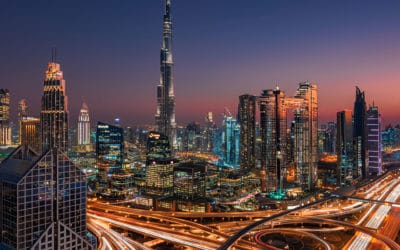 Being one of the most visited destinations in the world with an apparent epic skyline to photograph, I had been intrigued with visiting Dubai for a while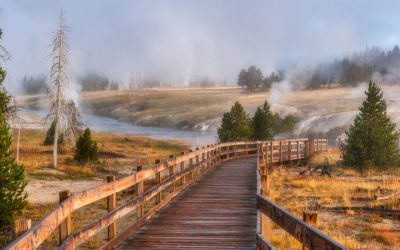 Just as I was nearing Biscuit Basin, everything just started to glow all around me as the sun was trying to break through. Instead of being socked in by gloomy for, the park begin to have an ethereal and mystical feel to it.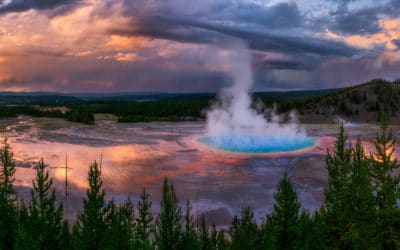 The storms were so nasty that I actually just debated about hanging out through sunset and getting to bed early, but I just really wanted a great shot of Grand Prismatic Hot Spring from the main overlook. Since it was my last night, I figured I had to try… It was one of just those nights that I knew I it was about to be a complete bust of a shoot. OR, maybe, just maybe the sky would go completely epic and surprise me.