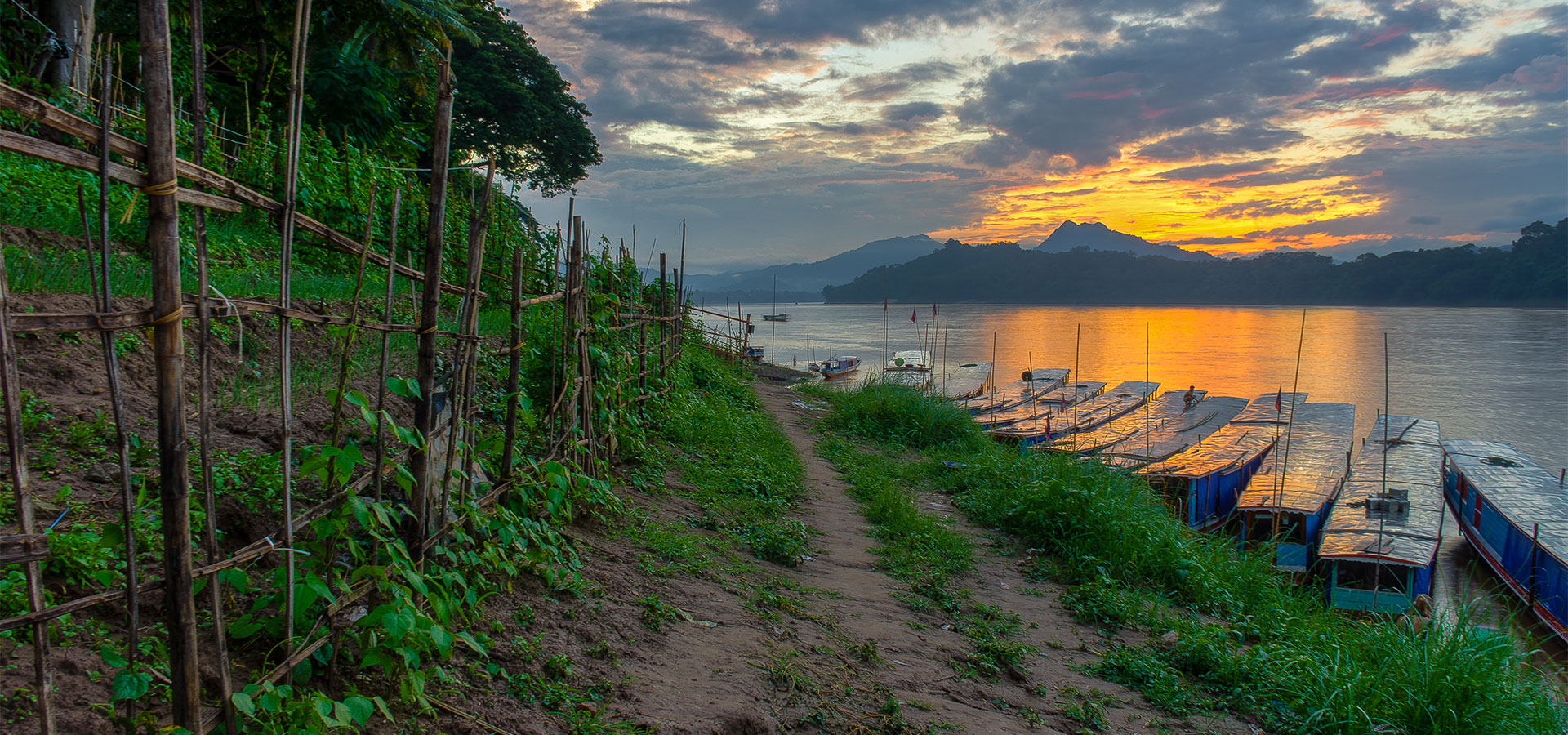 The Harmony of Luang Prabang, Laos
Once the royal capital of the Lao Kingdom, Luang Prabang is still considered to be its spiritual heart. Situated on a peninsula formed by the mighty Mekong River and its bubbling tributaries, the Nam Khan and the Kual Hop, Luang Prabang lies in a clay basin surrounded by the limestone hills that dominate the landscape. Declared a UNESCO World Heritage site* in 1995, the town was described by the global body as "an outstanding example of the fusion of traditional architecture and Lao urban structures with those built by the European colonial authorities in the 19th and 20th centuries. Its unique, remarkably well-preserved townscape illustrates a key stage in the blending of these two distinct cultural traditions."
It's a town where rural southeast Asia meets a semi-urban atmosphere and is enveloped with a calm multicultural ambiance. Sitting along the banks of the rivers, one can get lost in the faint sounds of a fishing net plopping into the water or the monotonous hum of a motorboat before being awoken by the horn of a car and the loud babbling of a passing tour group. The jungle has not yet lost the battle with the city's expansion and the bamboo groves and palm trees protect the crumbling French architecture and Theravada Buddhist temples in a forested tranquility. Although Luang Prabang never fully conformed to the European urban concepts, colonial elements of the town are evident and are characterized by one- or two-story terraced houses built from brick; often with balconies and other decorative features in wood. Following tradition, the majority of the indigenous buildings, other than the many temples comprised of stone, are built from wood in a more plain fashion.
Adding to the town's general harmony, there's a certain level of spirituality to be found observing thousands of monks and novices go about their lives and perform their rituals amidst the growing modern world. All Lao boys are expected to become novice monks for a short period of their lives (3-12 months) and many come to Luang Prabang from smaller, impoverished villages to receive a partial education and perform their temporary commitment before returning home to help support their families. Around 2,100 monks and novices reside in the town and make up a significant portion of the population and I think for most tourists, myself included, there's a level of mysticism associated with having to respectfully step off a curb to let a group of teenage monks pass by. Having been the religious and spiritual center of the country for centuries, the town is scattered with wats and their coinciding schools, monasteries, and dormitories. The temples found in Luang Prabang are not overly remarkable (like the White Temple), but still have the typical elegance and beauty found at most throughout southeast Asia. And they are plentiful – walking down any street, it's hard not to notice how many there are as you pass temple after temple – 33 located in the small Historic District alone.
This rare combination of beautiful characteristics as well as its newfound reputation has led Luang Prabang into a booming economic bubble not yet found in the rest of the country; Including the current capital, Vientiane. Since 1989 when Laos officially opened its doors to tourism, the numbers flocking to Luang Prabang are dramatic; Particularly over the past decade. Local families have en-masse converted their homes into guesthouses and there is now an overabundance of places to sleep, restaurants to eat at, and shops to hoard souvenirs from. This tourism is the backbone for the local economy providing the people with opportunity for income and wealth, but it's looking like it could also be at a high cost to their culture and way of life. High rates of tourism force an increased expansion that will effect the current harmonious atmosphere of the town. There are already a lot of signs of ignorant travelers inhibiting the local traditions (the morning alms) and essentially threatening the very charm drawing those travelers in the first place. 
Right now, there seems to be a very delicate balance between sustaining the historical and cultural significance that evoked the World Heritage Site designation and the tourism backing the thriving economy that's threatening that very designation. It's a balance that's desperately at risk – even back in a 2007 report, UNESCO was already talking about placing the town on the World Heritage in Danger list and since then, tourism has still continued to increase and thrive.
Up Next… You Might Also Like These Posts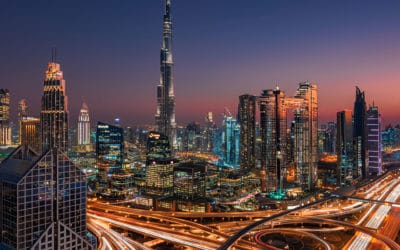 Being one of the most visited destinations in the world with an apparent epic skyline to photograph, I had been intrigued with visiting Dubai for a while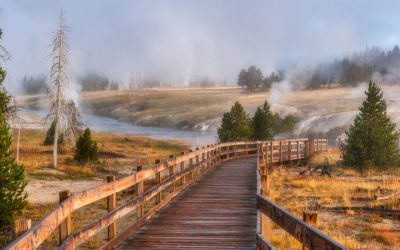 Just as I was nearing Biscuit Basin, everything just started to glow all around me as the sun was trying to break through. Instead of being socked in by gloomy for, the park begin to have an ethereal and mystical feel to it.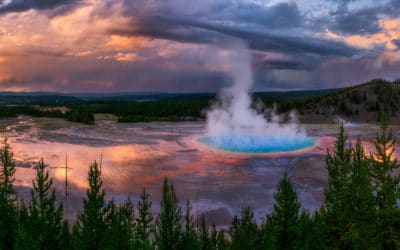 The storms were so nasty that I actually just debated about hanging out through sunset and getting to bed early, but I just really wanted a great shot of Grand Prismatic Hot Spring from the main overlook. Since it was my last night, I figured I had to try… It was one of just those nights that I knew I it was about to be a complete bust of a shoot. OR, maybe, just maybe the sky would go completely epic and surprise me.